A wide range of genuinely eco-friendly packaging options.
Here at Caspak we are leading the industry in supplying a range of compostable, food safe packaging for meat, seafood, ready-made meals and an array of other supermarket food products.
Most solutions can be implemented seamlessly with existing machinery, and at just a fraction more than the cost of their plastic counterparts we are working hard to make sure that eco-friendly packaging doesn't have to cost the earth.
Bamboo is an unrivalled eco-superstar
Australian first Fibre MAP Trays
Helps reduce plastic waste
View Product
Kerbside recycle (APCO compliant) options available
No change to your processing or machinery
Medium and high barrier options
View Product
Recycled via soft plastics recycling at store
Constructed from single type of plastic
Removes difficult to recycle plastic layers
Suitable for dry, bakery and frozen products
View Product
Our sustainable range uses the most compostable or easily recycled materials possible whilst also ensuring absolute shelf-life quality and longevity.
Strong point of difference on shelf
Beat competitors to secure buyer loyalty
Improve your brand positioning
Meet 2025 National Packaging Targets
Ensure a sustainable future for generations to come
The 2025 National Packing Targets have mandated that 100% of packaging in Australia be reusable, recyclable or compostable. The targets also cover that all packaging needs on average 50% of post-consumer recycled within the product and 20% PCR within flexible packaging. These targets were agreed upon by industry and governments alike and are a step towards Australia becoming a circular economy.
At Caspak, we take this initiative seriously and want to work with you to develop sustainable packaging solutions that suit your needs and budget, at the same time as saving our planet.
Bamboo is an eco-superstar and game-changer for the packaging sector
Bamboo is a fast-growing grass that continues to grow after being harvested. Bamboo requires no irrigation, pesticides or fertilisers, and offers a sustainable income for local communities, preventing deforestation while sequestering large amounts of atmospheric carbon, absorbing five times more carbon dioxide while producing 35% more oxygen than trees.
… and bamboo can be recycled in your paper bin.
View Our Bamboo Tray
Sustainable inside and out
Sustainability is always on our minds, and we go to great lengths to vet our entire supply chain to reduce the environmental impact at every step.
Our new warehouse has a 135kw solar power station that puts more energy back into the grid than we use. We have begun transitioning our fleet of company vehicles to electric with the purchase of a Tesla and three electric-powered forklifts, and have installed two charging stations for our staff and neighbours to use.
Our R&D strategy brings the most environmentally friendly solutions to you
At Caspak, our R&D department leaves no stone unturned in our quest to reduce waste by bringing to market a suite of sustainable packaging solutions of the highest quality.
We have developed our sustainable products to have the most efficient end of life process whilst maintaining shelf life. For our Bamboo Tray, for instance, we ran repulping and yield tests with Orora to make sure the tray didn't require more energy output than the system could provide to turn to pulp.
These ongoing processes and tests enable us to ensure our products are aligned with our commitment to sustainability without being a burden to the system.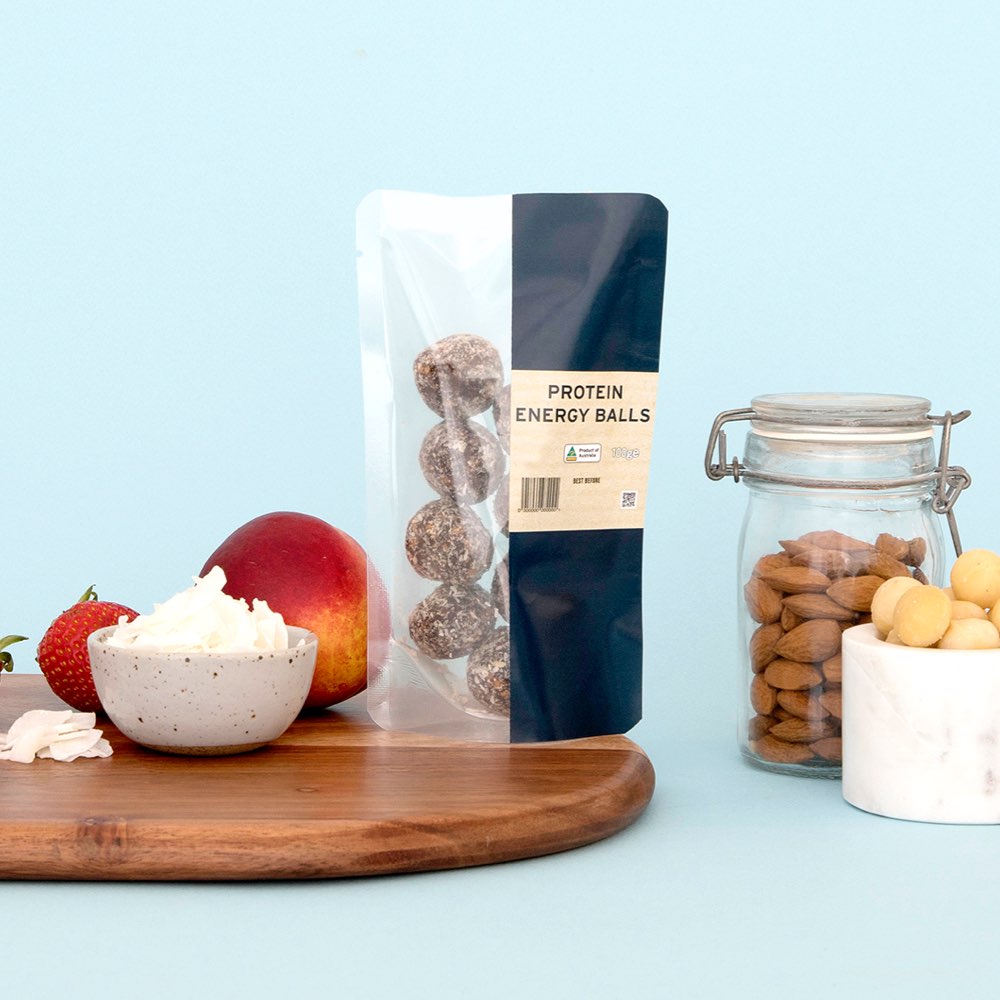 Be part of a sustainable packaging future
We are committed to working towards a collaborative packaging and recycling industry which ultimately provides better solutions for producers and consumers in Australia.
In July 2019, we joined the Australian Packaging Covenant Organisation (APCO) – a co-regulatory, not-for-profit organisation that partners with government and industry to reduce the harmful impact of packaging on the Australian environment.
In 2019, we joined the Aspire program – an initiative of Swinburne University, Data 61 and CSIRO that actively suggests collaborations where surplus product or materials would be suitable for use in the creation of new products.